Purpose
"This little light of mine, I'm going to let it shine. I'm not going to make it shine, I'm just going to let it shine. Ev'ry day, ev'ry day, gonna let my little light shine." The words of this spiritual capture the essence of Kevin's life. The strength he needed to battle cancer beamed from the Light (Christ) and, in turn, shone to those around him.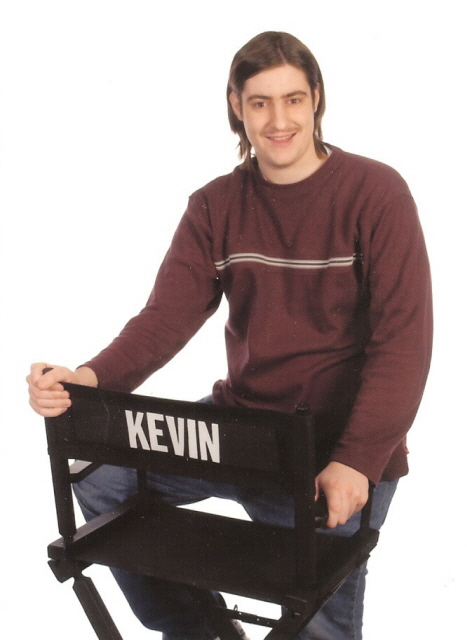 Why did I write this book? Kevin touched so many lives, and the positive influence he had on people, young and old, endeared him to everyone. His story, his courageous battle against cancer, had to be told. His was a life well lived, grounded in an uncompromising faith in Christ that whatever happened, he would be fine. Driven by an initial obsession to find the magic bullet to cure his cancer and later to chronicle his struggles, I have relived the happiness and the heartache, which were his and mine, in the writing of this book.
Encouraged by many, this book is a collection of medical updates sent and e- mails received, chronologically arranged to allow you, as best as possible, to grasp the enormity of his struggle over the seven years of his affliction. You will go behind the scenes and witness the tremendous love and care extended to Kevin, his mother, and me, as you read the e-mails once known only to Kevin and me. It is peppered with recollections, and you will gain new insight into the battle that was his. Far from a glorification of Kevin, it is a testimony to the power of faith in one young man's life, as it catapulted him above his afflictions. Each chapter opens with verses of scripture Kevin had marked in his personal Bible which had special significance to him. Kevin's autobiography will offer you a glimpse of a life that mattered. The magic bullet eluded me, but Kevin's healing, nonetheless, is now complete, for he is at home with his heavenly Father.
My heart aches for him daily, and I miss so many of the things that were Kevin. The "bet I can make you smile and show your teeth" game we played when he was small; the "family hug" with which he often embraced his mom and me; the "give me five" he and I often exchanged spontaneously as we traveled down the road together; the sudden burst of laughter that he emitted when I grabbed his ticklish left knee: All of these are now precious memories. I can still see his infectious smile as I would raise my hand in praise to the lyrics of a Christian rock song that touched my heartstrings, while riding to and from chemotherapy sessions. Cradling his toboggan or his shirt to my face, I can breathe in the lingering essence which was Kevin. I am forever to relive in my mind's eye the way he would answer me with a slight left and right motion of his outstretched hand, and I can still see the inward turning of his lips as he made beautiful music with his guitar.
Indeed, Kevin and I often talked about "the book" I would write someday, and someday is now a reality. The writing of this book has been many things to me. Revisiting the harsh realities of his body ravaged with cancer, though painful, has helped me see just how monumental his accomplishments and dogged determination to stay alive were. My therapy lies in this writing. And by writing, I give you a piece of Kevin. He came to view his disease as his way of glorifying God. He lived by the creed "let others see Jesus in me," and that they did.
The irony that I developed cancer along the way is but a footnote to the suffering Kevin had to endure. By Kevin's stripes perhaps many will be healed, since he submitted to many cutting edge, newly discovered therapies. Many lives have been enriched by their chance encounters with Kevin and with his story. The triumph of the human spirit over adversity became his mantle. The Word of God was his solace.
I offer this book to you with the hope that you will be strengthened and encouraged to persevere amid your personal struggles. My faith is stronger and my resolve to meet Kevin again someday is more determined. Until that day, I challenge each of us to live life to the fullest, as he did, and to find joy in the simple things. The trail Kevin blazed by the Christian life he lived guides my way, and our parting will be for just a season. Carrying his cross of cancer was difficult, but Kevin's little light (his faith in Jesus Christ) shone brightly. His inspiring story is my gift to you.