Pastor Craig
EPILOGUE
Kevin Triplett
What do you think of when you hear the word "courage"? Do you see a parachutist jumping from an airplane, a circus trainer taming a lion, or do you see an image of a firefighter in the 9/11 attacks? Merriam-Webster's Dictionary defines "courage" as bravery and fearlessness. Courage, to me, comes in the form of a nineteen-year-old young man, with a certain disease, facing a certain death, with no uncertainties about life now and life here-after.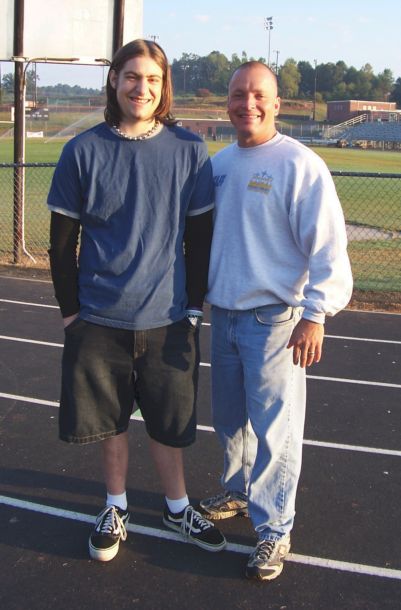 For six full years of my life, courage was synonymous with the name Kevin Triplett. As his youth pastor and friend, I watched the power of defeat crumble as it looked into the face of a young man who knew not cowardice, complaint, or resignation. In the midst of the dreaded disease of cancer, and a sentence of death looming over his life, how could a teenager, a youth, find victory rather than bitterness? It's simple. Kevin was convinced that this life wasn't the end. II Timothy 4:6–8 says, "For I am now ready to be offered and the time of my departure is at hand. I have fought a good fight, I have finished my course, I have kept the faith: Henceforth there is laid up for me a crown of righteousness, which the Lord, the righteous judge, shall give me at that day: and not to me only, but unto all them also that love his appearing."
The life of Jesus was manifested through Kevin. II Corinthians 4:7–10 says, "But we have this treasure in earthen vessels that the excellency of the power may be of God, and not of us. We are troubled on every side, yet not distressed; we are perplexed, but not in despair; persecuted, but not forsaken; cast down, but not destroyed; Always bearing about in the body the dying of the Lord Jesus, that the life also of Jesus might be made manifest in our body." Because of how he lived and died, Kevin showed more people Jesus than we will ever know.
Kevin knew the end was really just the beginning. He had already made the necessary preparations. Jesus Christ was his personal Lord and Savior, his friend, and He could be trusted. On November 27, 2006, Jesus took Kevin by the hand, whispered in his ear "well done," and ushered him into the glories of heaven. Why was there no fear, no apprehension, and no dread? Because, Jesus knows the way home.
Kevin would want me to ask, "Do you know the way?" Jesus said in John 14:6, "I am the way, the truth, and the life. No man cometh to the Father but by me." Kevin not only knew the way, he also pointed the way to others. Kevin Triplett was a life well lived.
Rev. Craig Church
Student Pastor
Millers Creek Baptist Church
Millers Creek, North Carolina
June 2007