Music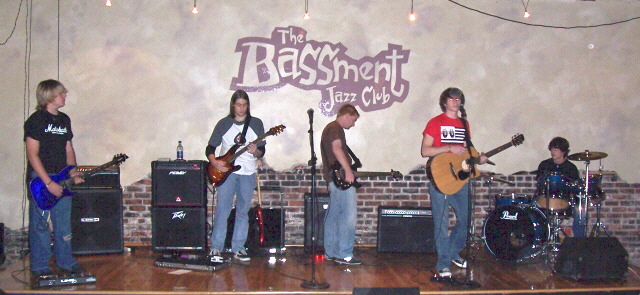 Favorite Music
I love music. I listen to it, sing, and play it. My favorite style of music is rock, although I also like a lot of other styles. The guitar is probably the main reason why I enjoy rock music so much. I love to hear a good rock song with crunchy, distorted guitars and a nice wailing guitar solo.
Rock music may be my favorite style of music, but contemporary Christian music is one of my favorite genres. Since I am a Christian, I like listening to music that is uplifting, hopeful, and encourages spiritual growth. A lot of secular music is so corrupted by profanity and drug references. In Christian music, there is a positive message about life and encouraging lyrics to help you out in your everyday life.
Some of my favorite bands are Kutless, Audio Adrenaline, Switchfoot, Falling Up, and Disciple. Even though I really don't listen to Metallica that much anymore, they are kind of an influence on my playing style. I have seen some of these bands live, and they really put on a good show. They have a lot of energy and get the audience pumped up. I got to meet Kutless after a performance, and that was a lot of fun. They are really a great group of guys.
Music has always helped me through life. No matter what I'm going through, all I have to do is listen to some music and I feel better.