Grandpa
Favorite Relative
I love all of my relatives. I spend more time with some, though. My grandpa is one of my favorite relatives. We have spent a lot of time together. His name is Ralph Shew. He is my mother's father. Unless the circumstances are very unusual, he is always there if I ever need to talk. My grandpa is always encouraging me and asking about me. He is a simple man. He tries to live one day at a time and just enjoy life. I believe his heart is full of love for his family, friends, and others.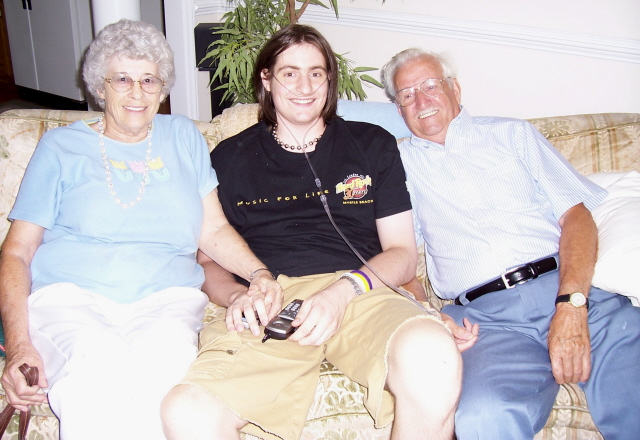 My grandpa has taught me a lot through the years. He taught and showed me the importance of coming to God and being saved. He tries to lead me and my family in the right direction. He has also taught me and probably others perseverance. He had a stroke and even though he is not back like he used to be, he has worked hard and came a long way. He did not give up during this setback.
During times in my life when I have been sick, he has helped me. He was always there with my grandma doing all he could do. When I have had surgeries, he has always come down and seen me in the hospital. Anything I wanted to eat, he was usually more than willing to go and get.
My grandpa has always shown me love, and I am blessed to have a special grandpa like him. I hope that one day I can be a good grandpa like him.