Books
Heaven Is Waiting: There's No Place Like Home...by Wayne Triplett
One moment after you die, you'll find out what's beyond death's door.
Don't wait until then. Let this book guide you toward your eternal home—Heaven.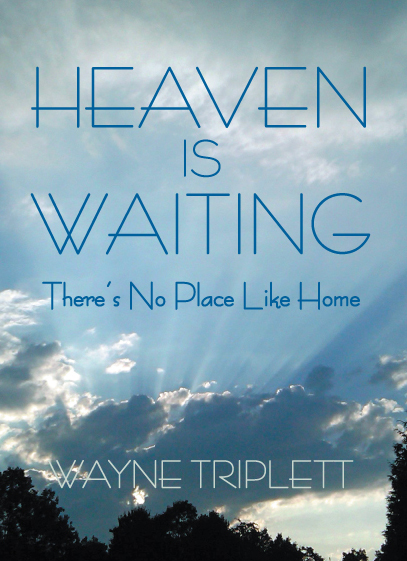 Heaven Is Waiting is about heaven, but it is much more. It is about our longing for heaven, our innate instinct for it. It is about eternity in our hearts and how the hope of heaven inspires and sustains us. We groan inside as we resist death and cry for something more beyond the grave. What we call life is a journey to death; what we call death is the gateway to life.
Using biblical principles, Triplett paints a refreshing picture of heaven and provides proof that heaven is a real place. He challenges many preconceived ideas of what heaven will be like while answering the questions that you may not have had the courage to ask. He has collaborated with noted clergymen who share their insights about the heaven that can become your final forwarding address. This book will either affirm your belief in heaven or challenge your plan for getting there.
Heaven is a permanent residence, a city without a cemetery, a place where we unpack our bags—memories—and stay forever. Are you excited and ready for a great adventure? Are you anticipating what awaits you beyond death's door? Prepare for the time of your life—heaven is waiting.
"God touched Wayne in a very special way and gave him words many need to hear. I was refueled, inspired, and encouraged to preach harder than ever the Gospel of Christ until He comes or calls me home to heaven. Thank you, Wayne, for allowing God to use you to encourage me."
—Dr. Jerry C. White, pastor, professor at Fruitland Baptist Bible Institute, and past president of the South Carolina Baptist State Convention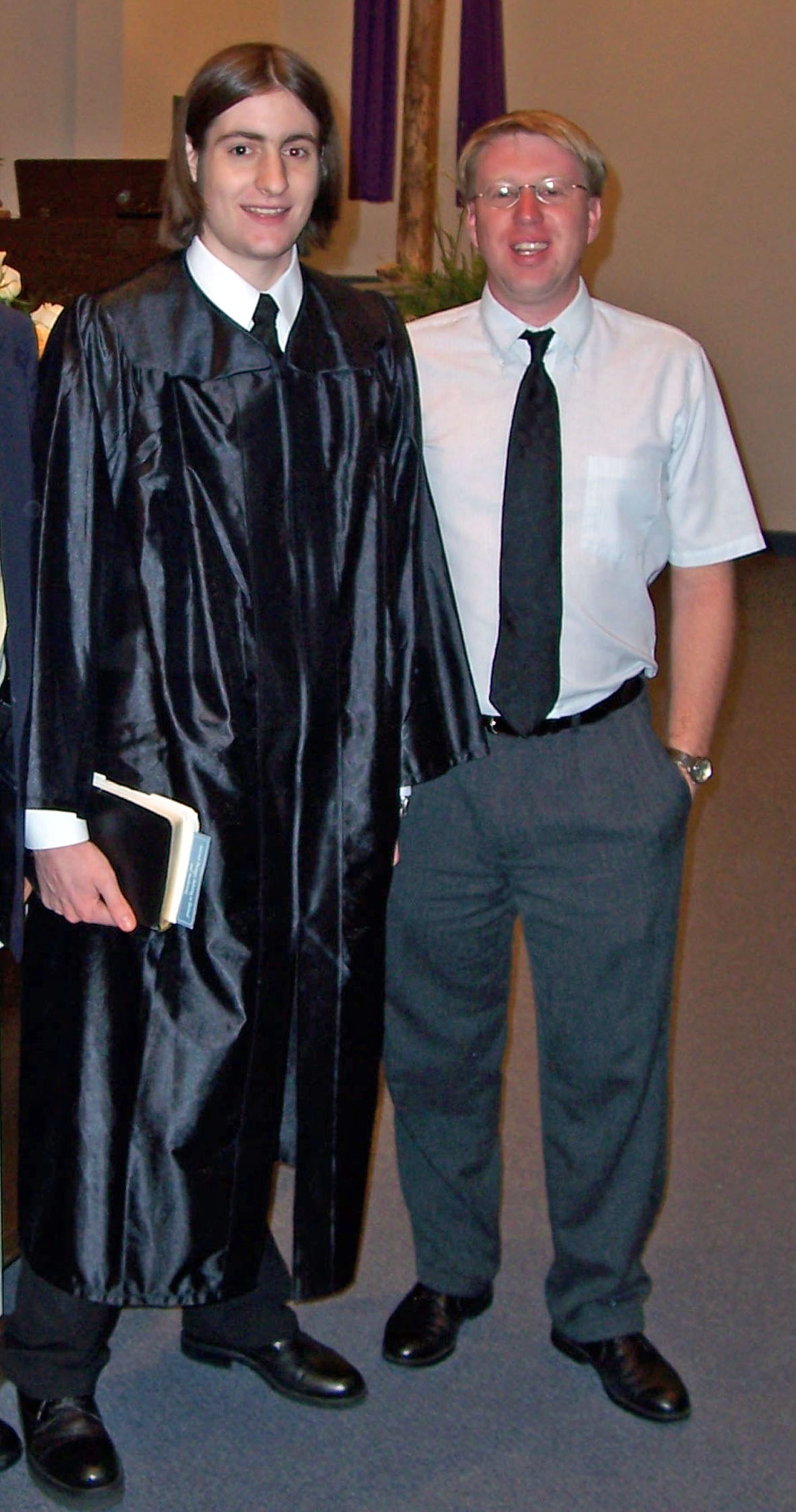 FOREWORD
Pastor Jim Gore opened the foreword to Wayne's second book, The Sun Will Come Out Tomorrow, with the words, "This book matters!" I would like to begin the foreword for this book with…Heaven matters!
Heaven is a very real, very eternal place. The Bible says much about the place that will be the forever home of every Christian. It is unfortunate that most people base their understanding and mental picture of Heaven on sentimentality, Hollywood movies, television shows, and even songs. Our view has become warped and instead of Jesus being the glory of Heaven, we have replaced the Savior with "loved ones" and "a mansion in the sky." It is my prayer that this book will be a help to each of us and drive us back to the Scriptures to see what God's Word has to say about the final destination of the saved and redeemed. The only One truly qualified to describe Heaven is God, and He does so in the Bible. The truth is always found within the pages of Scripture.
In April 2000, Wayne's son, Kevin, was diagnosed with bone cancer below his right knee. An almost seven-year battle began. Many days, Wayne and Kevin reveled in the victories, and many more were spent in the trenches of defeat. It was a long, hard fight. Hours were spent in prayer, research, pain, and hope. Wayne and Kevin sought the will of God…a God who not only looked from Heaven upon their sufferings, but a God who would walk with them through each and every trial. Kevin died on November 27, 2006 and sometime during that struggle, somehow during that battle… Heaven became much sweeter to the two of them. They knew that Kevin's faith would soon become sight. And it has! Heaven matters!
Wayne often sings about Heaven, and you can always hear the ache in his voice. He longs for Home, knowing that Kevin is now there enjoying the majesty of a mighty God. I guess that's what the apostle Paul experienced when he wrote that he would "prefer to be away from the body and at home with the Lord" (2 Corinthians 5:8 NIV). He wrote that "we groan, longing to be clothed with our heavenly dwelling" (2 Corinthians 5:2 NIV). We can and should anticipate being in the presence of God because Heaven matters, and there is no place like Home!
I remember saying at Kevin's funeral, in reference to Psalm 23:6, "and I will dwell in the house of the Lord forever," that because Kevin surrendered to Jesus in 1999, he was at home with God. Kevin would not be down the street somewhere, but in God's house… at Home. And there's no place like Home.
Each of us must decide what we will do with the Gospel of Jesus, and what we do decides our eternal home. You know, there are only two eternal homes… Heaven and Hell. Both are forever… one is eternal life and the other is eternal death. It is my prayer that God will use this book to whet your appetite for the Christian's homeland and that His Spirit might make Heaven sweeter and Hell hotter in your mind and heart. If you are not a Christian, I beg you to repent of your sins and submit to the Lordship of Christ in your life. If you are a Christian, please be diligent in sharing the Gospel with those lost friends and family that God has brought into your life. Heaven matters!
You need to know the truth about Heaven and about the only way to get there… Jesus Christ. I hope you enjoy the book, and I hope you will go to God's Word to see what He has to say about the Christian's eternal Home.
16…we faint not; but though our outward man perish, yet the inward man is renewed day by day. 17For our light affliction, which is but for a moment, worketh for us a far more exceeding and eternal weight of glory; 18While we look not at the things which are seen, but at the things which are not seen: for the things which are seen are temporal; but the things which are not seen are eternal.
2 Corinthians 4:16-18 (KJV)
Rev. Shannon Critcher
Senior Pastor – Millers Creek Baptist Church
Millers Creek, North Carolina
January 2012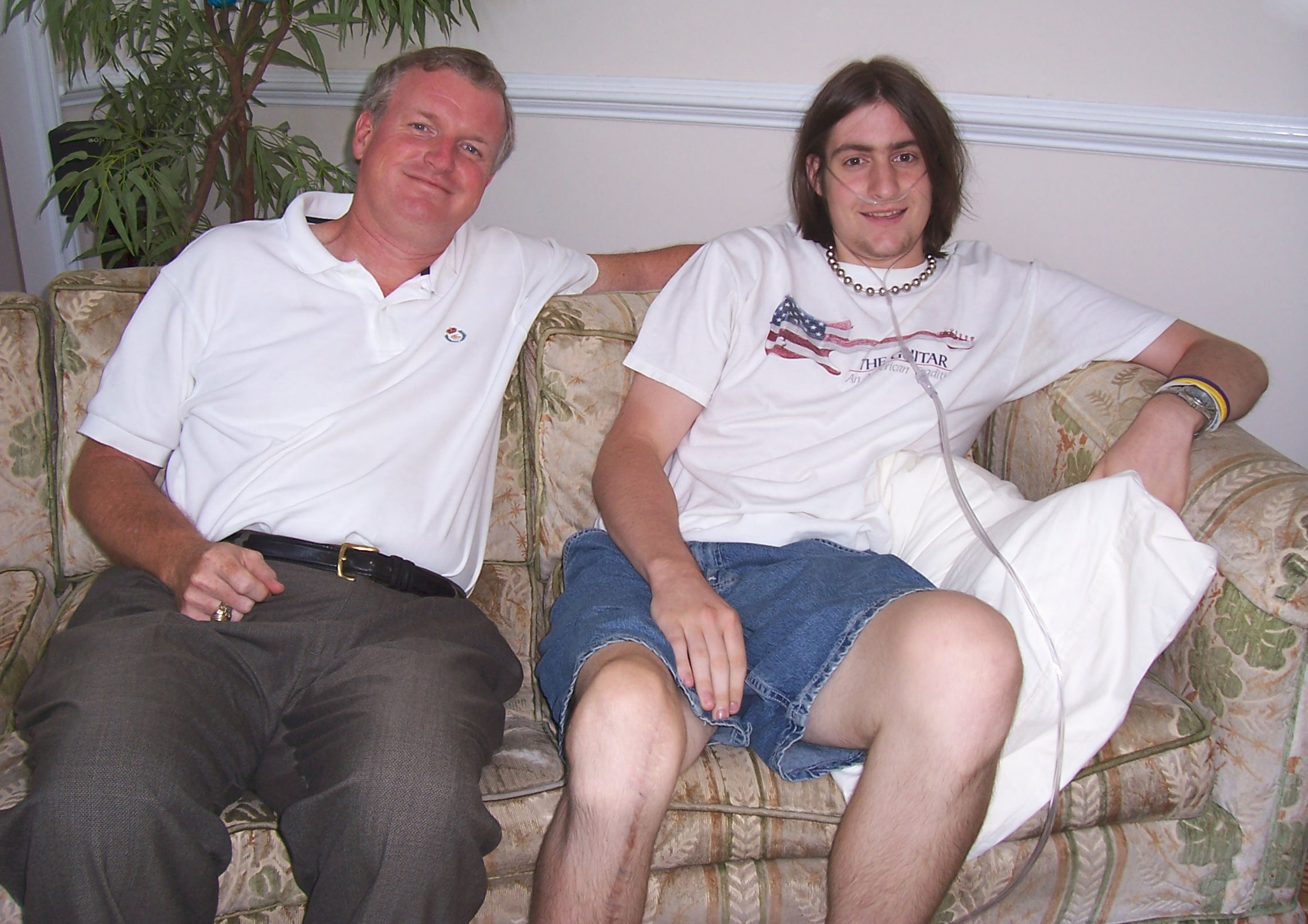 AFTERWORD
I don't know how people live without faith. Certainly I, like all human beings, can remember times when problems mounted or we incurred sorrow for the loss of a friend or a loved one. Then I remember my friend, Wayne Triplett, who has an indelible place in my heart and mind, whether through his writing or his gifts of love (books, T-shirts, quotes, research findings…). From the time I met Wayne nine years ago, he was ministering to so many of us through his faith in God and his faithfulness to his son, Kevin. Even as Wayne stood with Kevin during his battle with cancer, Wayne also was diagnosed with the disease. So many would have thrown up their hands and cried out, "enough God!" Not Wayne. His faith never wavered, even as Kevin lost his earthly battle with the disease.
And so, we get to read this book, and the ultimate reward for faith… that is, ETERNAL LIFE. I know through reading the Scripture we can derive many pictures of heaven. Certainly the idea of fancy mansions and heavenly choirs thrills us. But I think the greatest comfort comes to us in the knowledge that there is no more pain…no more chemotherapy… no more meanness…no more giving in to temptation. Eternal life with God, with Jesus, with friends and loved ones gone before us….that is a pretty good deal, don't you think? Wayne Triplett reminds us that we should all strive to hear the words, "well done, good and faithful servant." I am thankful for Wayne and so many others who live their faith. I am thankful that I can place this book along with others to help me with my "faith journey." My Bible provides me with a "solid rock" foundation, but Wayne, through your books and indeed through your life, you provide me with building blocks that strengthen my faith. I thank you and I love you.
Dr. Stephen C. Laws
Superintendent
Wilkes County Schools, North Carolina
December 2011
---
The Sun Will Come Out Tomorrow: Beginning Again after the Death of a Child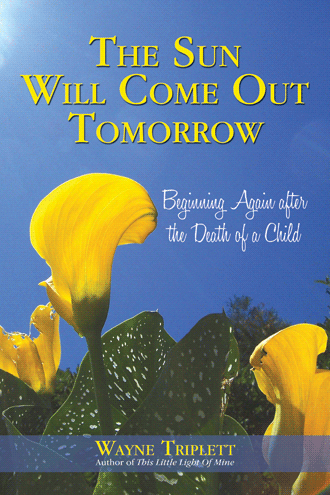 by Wayne Triplett 
Description

When a child dies—even an adult child— bereaved parents are left with a "stomachache that never ends." No parent expects to make their child's funeral arrangements. The death of a child is a loss only those who have lived through it can fully comprehend. A grieving parent wonders if the sun will ever show its face again.
After Wayne Triplett lost his son, he set out to write the book he most needed—one that would offer solace, support, and inspiration. Telling his story and the stories of other bereaved parents—he discovered that grief never ends, but that if we open up to it, it can transform itself. We can with God's help turn our heart-wrenching loss into something that will make a difference in the lives of others. One day we will pass through the storm of sorrow into new realms of sunlight and hope.
• Find the road back to joy
• Meet yourself in this book
• Learn to live in the "new normal"
• Affirm that life is still worth living
• Find answers to the hard questions about death
• Discover how God can truly heal a broken heart
• Encounter real grief and real people dealing with it
• Explore the journey through grief after the ultimate loss
To find hope, to find faith, to find the way we can turn our sadness into service for others and into love in our own lives—these are the greatest challenges of loss. They are also the greatest opportunities.
All proceeds from the sale of this book benefit the Kevin Wayne Triplett Memorial Scholarship Fund.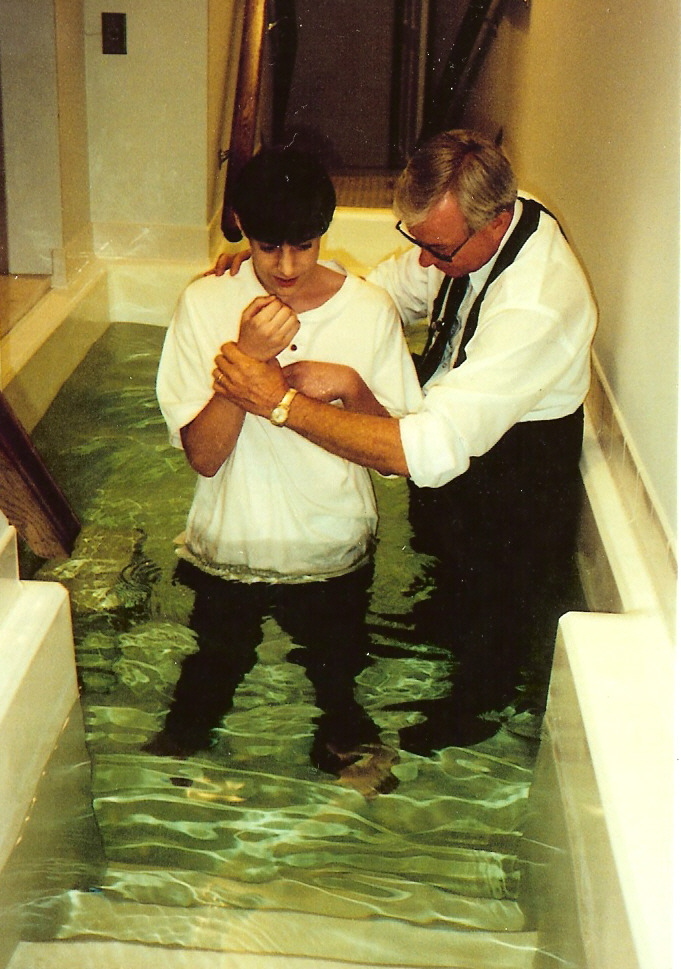 FOREWORD
This book matters! I have known Wayne Triplett, the author of this very helpful book about living life after the death of one's child, for more than twenty years. Wayne is one of the most intelligent people I know as his personal research on cancer verifies. He is also one of the most gifted. His skill in writing will be obvious as you read this material. Wayne's talents also include the area of music. He is a gifted soloist; his voice and style have their own unique qualities. His educational skills extend beyond the classroom into the community and the sanctuary where his giftedness has been and continues to be helpful to many.
This book is about surviving after the death of one's child. The author is very thorough in his research as well as relating personal experiences of his own and others. I have read many volumes about grief and recovery. Most of those books were written by authors who had not experienced genuine loss of a child or loved one. It's this distinction that validates the existence of The Sun Will Come Out Tomorrow. Wayne has shared from his heart as well as from his research. In the end, this writing certifies that one can and must work through the grief process because life is worth living and living well.
After spending time in the United States Air Force as a young man, I began a financial career that continued for fifteen years, filling several positions on my way to becoming the youngest executive in the company. But the Lord had other and more pressing work for me to do. Following additional schooling, I was ordained a minister of the Gospel. Now, with more than thirty years in the ministry, having conducted hundreds of funerals, standing alongside parents and children while ministering to families as they readjusted to life without their loved ones, I feel not only qualified but justified to speak to the issues of this book. The Bible says that "the Father of our Lord Jesus Christ, the Father of mercies and God of all comfort…comforts us in all our affliction that we may be able to comfort those who are in any affliction with the same comfort with which we ourselves are comforted by God" (2 Corinthians 1:3–4 NASB). It's to this end that Wayne Triplett has scribed the words that follow. This book matters.
Dr. James M. (Jim) Gore
Pastor Emeritus – Millers Creek Baptist Church
Pastor – Hinshaw Street Baptist Church
Foothills Christian College (BOD)
June 2010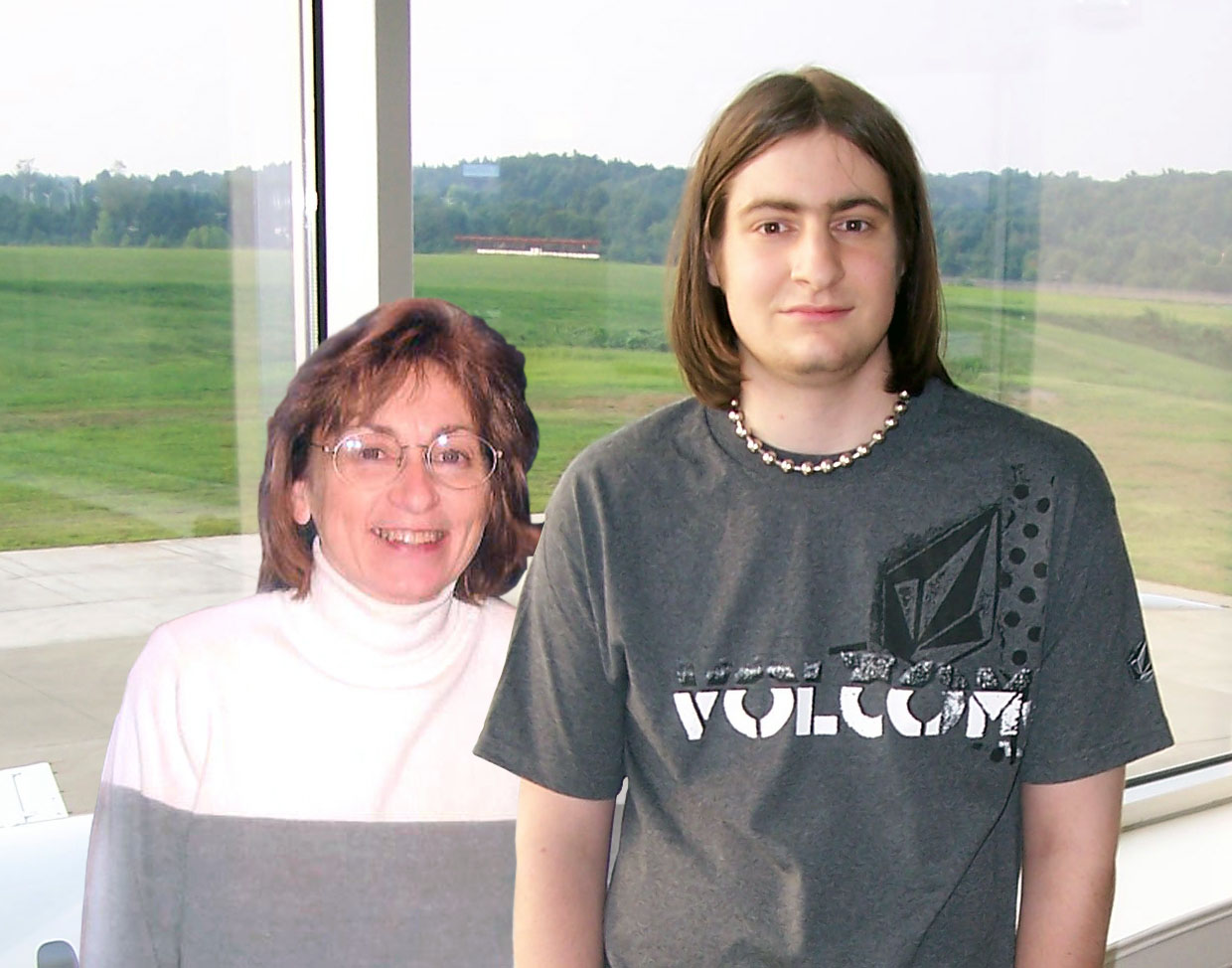 AFTERWORD
Come unto me, all ye that labour and are heavy laden, and I will give you rest.
–Matthew 11:28
Where do you find the strength to go on living when life holds no comfort? Within the pages of this book, we caught a glimpse of the journey grieving parents travel and heard the echoes of questions that haunt them. Through the testimonies of the brokenhearted, we realize the answers to those questions are found in Christ. Unwrapping these stories of grief and remembrance, we have found inspiration.
My nephew, Kevin Triplett, taught me to be thankful in all things as he fought his seven- year-battle against cancer. He taught me to embrace life and amid hardship or joy face each day with confidence, knowing all is well in Christ. Kevin was surrounded with love and support from family and friends, but his greatest source of strength was his relationship with Christ. And because of his great faith in Christ, Kevin knew death is not the end. To know Christ is to have eternal life.
Kevin's dad, my brother Wayne, wrote this book. It brings encouragement and hope to the hearts of grieving parents, celebrates the lives of children young and old that are gone from our earthly sight, and is a testimony to the immeasurable love of Christ. Within its pages, you find heartfelt stories by parents sharing their grief at the loss of their child. You find sweet memories and bitter sorrow. You find healing and faith. You see the face of grief and hear its cry. I have seen firsthand the weight of grief as Wayne laid Kevin to rest and then had to face life without his son. He has lived with the deep void left by Kevin's death and is a testimony to the healing power of reaching out to others with Christ's love. Wayne's strength, his faith in Christ, and his compassion for others fill the pages of this book. His own journey through grief has shown us that God does not waste our suffering. He does not delight in our pain. And because of Him, the sun will come out tomorrow!
For our days are still numbered, how few they really are.
But God is changeless in His love for me.
(from "They That Sow In Tears" – a song written by Wayne)
Thank you, Wayne, for opening your heart and sharing your journey with us.
 –Jill T. Whitman
---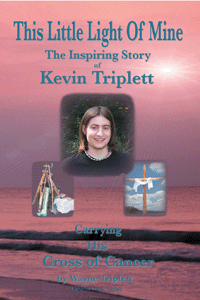 This Little Light Of Mine: The Inspiring Story of Kevin Triplett ... Carrying His Cross of Cancer...by Wayne Triplett
A teenager bravely battles cancer with his faith sustaining him, while his father searches for a cure to save him in this heartfelt and true story.
Description
Eighteen-year-old Kevin Triplett comes to the emergency room with shortness of breath and chest pain. The cancer is spreading. There is little doubt that Kevin is going to die soon, probably within a few days. But, he doesn't. His epic battle against osteosarcoma rages on.
The impact of a life is measured not by what we leave this world with, but rather by what we leave with this world. Kevin's is a life well lived, and the story of his courageous battle against cancer has to be told. Look into the life of this remarkable young man and marvel with the hundreds whose lives are enriched and faith in Jesus Christ strengthened as Kevin's life becomes a model of triumph over tragedy.
The Word of God becomes his mantle. The power of prayer is his solace. Carrying his cross of cancer becomes his ultimate burden, but Kevin's little light (his faith in Jesus Christ) shines brightly. His inspiring story is my gift to you.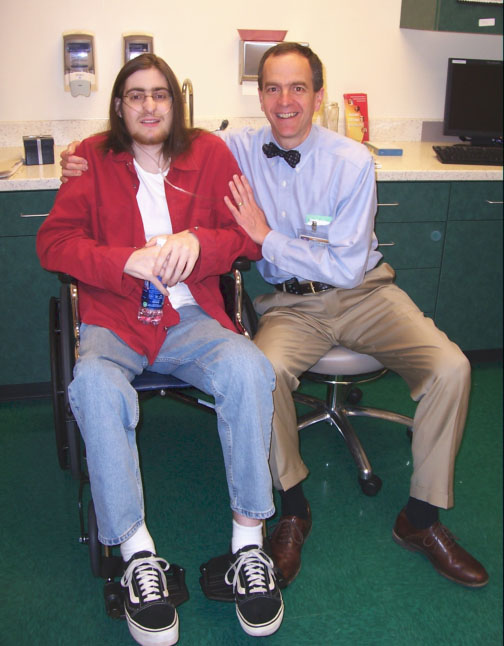 FOREWORD
On July 20, 2005, eighteen-year-old Kevin Triplett came to the emergency room with shortness of breath and chest pain. His oxygen level was very low, and a chest x-ray showed no air at all on the right side. We knew he had cancer that had spread to his chest, and the logical assumption was that it was growing. There was little doubt in my mind that Kevin was going to die soon, probably within a few days, maybe a few weeks at most. I had a heart-to-heart talk with Kevin and his father, Wayne, about my prediction. It was time to talk about a "Do Not Resuscitate" directive, get affairs in order, and plan a funeral.
Kevin lived for another sixteen months. He not only recovered from that episode, but was able to resume much of his normal daily activities for well over a year. It just goes to show how much mystery still remains in medicine. This episode also illustrates Kevin's fighting spirit and will to live.
What an honor and privilege for me to write this foreword for Wayne Triplett's book about his son, Kevin. As one of Kevin's oncologists, I obviously came to know him quite well. I will leave it to you, the reader, to judge the kind of young man he was, based on this book. Wayne's tribute to his only son is his expression of turning grief into joy. Despite having survived cancer twice himself, Wayne continues to share his faith, his earthly possessions, and his love and compassion for others. Kevin was definitely a chip off the old block.
Perhaps the greatest tribute I can give Kevin is this: In my career, I have known hundreds of patients who have died, many of whom have touched me deeply. Of all those patients, Kevin is one of only two whose pictures hang on my office wall.
Although progress is being made in the fight against cancer, we still have a long way to go. Kevin helped us inch closer to a cure by his willing participation in clinical trials. The knowledge we gain from these trials will help us cure patients in the future.
I implore you to apply the lessons from Kevin's life and this book. Live life to the fullest, show kindness and compassion, give generously, and turn your grief into joy. Finally, if the opportunity arises, enroll (or encourage a loved one) in a clinical trial. You'll be helping us inch closer to a cure. Kevin would've wanted it that way. 
Thomas W. McLean, MD
Associate Professor of Pediatrics
Wake Forest University School of Medicine
Winston-Salem, North Carolina
June 2007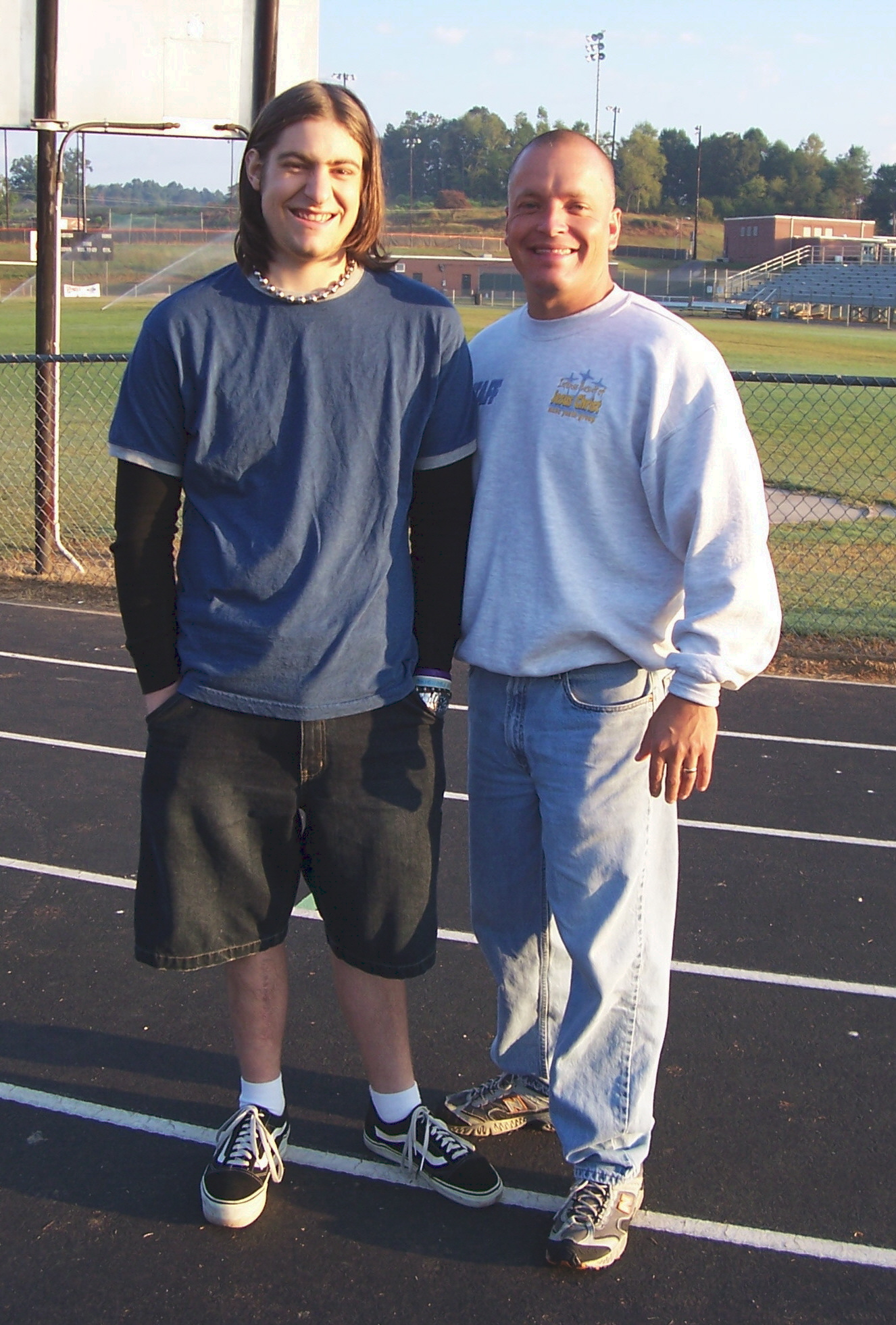 EPILOGUE
Kevin Triplett 
What do you think of when you hear the word "courage"? Do you see a parachutist jumping from an airplane, a circus trainer taming a lion, or do you see an image of a firefighter in the 9/11 attacks? Merriam-Webster's Dictionary defines "courage" as bravery and fearlessness. Courage, to me, comes in the form of a nineteen-year-old young man, with a certain disease, facing a certain death, with no uncertainties about life now and life here-after.
For six full years of my life, courage was synonymous with the name Kevin Triplett. As his youth pastor and friend, I watched the power of defeat crumble as it looked into the face of a young man who knew not cowardice, complaint, or resignation. In the midst of the dreaded disease of cancer, and a sentence of death looming over his life, how could a teenager, a youth, find victory rather than bitterness? It's simple. Kevin was convinced that this life wasn't the end. II Timothy 4:6–8 says, "For I am now ready to be offered and the time of my departure is at hand. I have fought a good fight, I have finished my course, I have kept the faith: Henceforth there is laid up for me a crown of righteousness, which the Lord, the righteous judge, shall give me at that day: and not to me only, but unto all them also that love his appearing."
The life of Jesus was manifested through Kevin. II Corinthians 4:7–10 says, "But we have this treasure in earthen vessels that the excellency of the power may be of God, and not of us. We are troubled on every side, yet not distressed; we are perplexed, but not in despair; persecuted, but not forsaken; cast down, but not destroyed; Always bearing about in the body the dying of the Lord Jesus, that the life also of Jesus might be made manifest in our body." Because of how he lived and died, Kevin showed more people Jesus than we will ever know.
Kevin knew the end was really just the beginning. He had already made the necessary preparations. Jesus Christ was his personal Lord and Savior, his friend, and He could be trusted. On November 27, 2006, Jesus took Kevin by the hand, whispered in his ear "well done," and ushered him into the glories of heaven. Why was there no fear, no apprehension, and no dread? Because, Jesus knows the way home.
Kevin would want me to ask, "Do you know the way?" Jesus said in John 14:6, "I am the way, the truth, and the life. No man cometh to the Father but by me." Kevin not only knew the way, he also pointed the way to others. Kevin Triplett was a life well lived.
Rev. Craig Church
Student Pastor
Millers Creek Baptist Church
Millers Creek, North Carolina
June 2007