Home
Welcome to my website!

Wayne Triplett
author of
Heaven Is Waiting (2012) 
The Sun Will Come Out Tomorrow (2010)
This Little Light Of Mine (2008)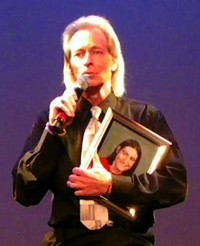 About the Author
Wayne Triplett is a retired lifelong educator. He wrote about the life of his son in his first book, This Little Light Of Mine. Following Kevin's death, he wrote The Sun Will Come Out Tomorrow, a faith-based guide for bereaved parents on their journey through grief. In his latest book, Heaven Is Waiting, Wayne paints a refreshing picture of heaven and provides proof that heaven is a real place. Wayne lives in Millers Creek, NC.
---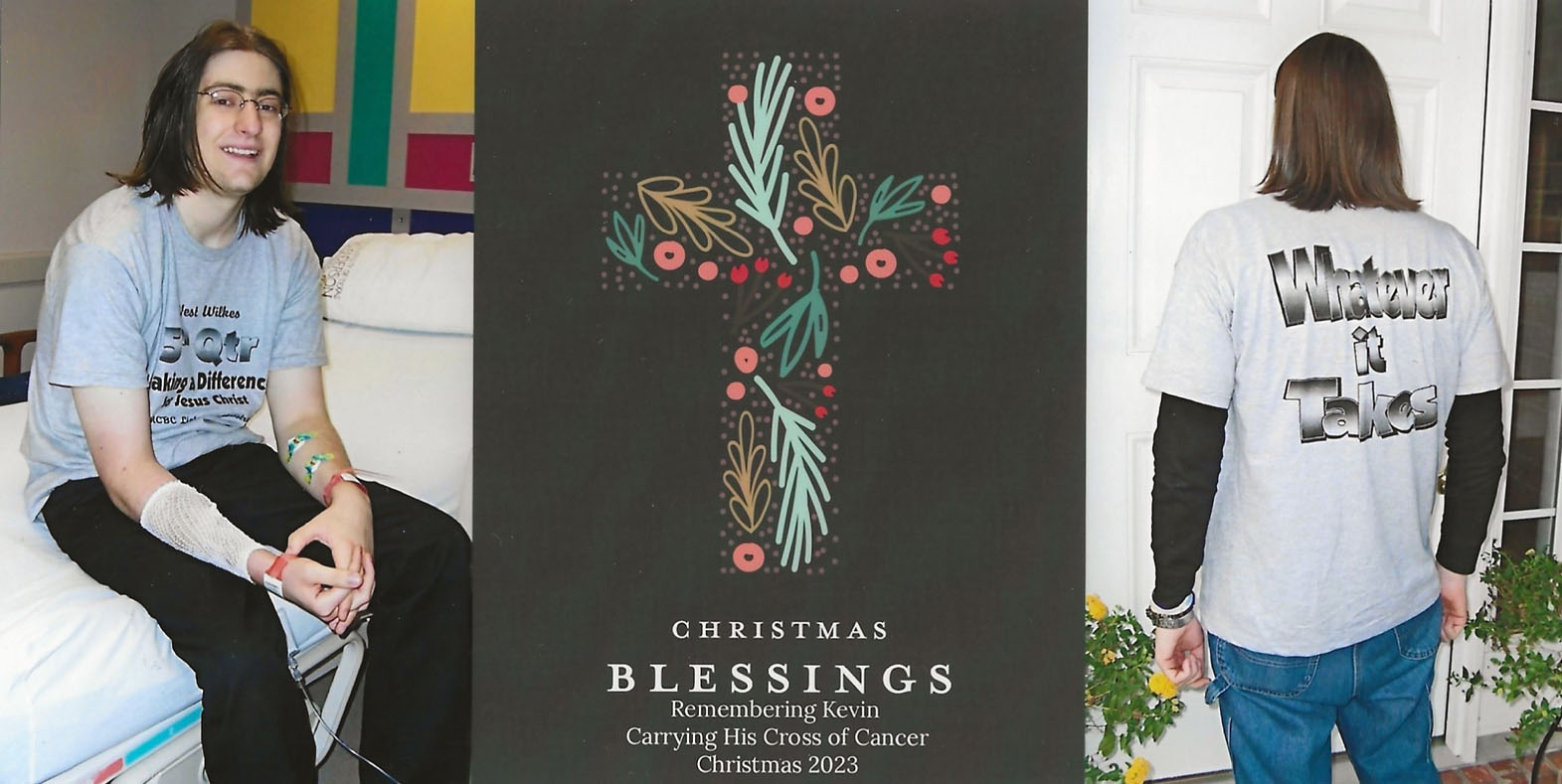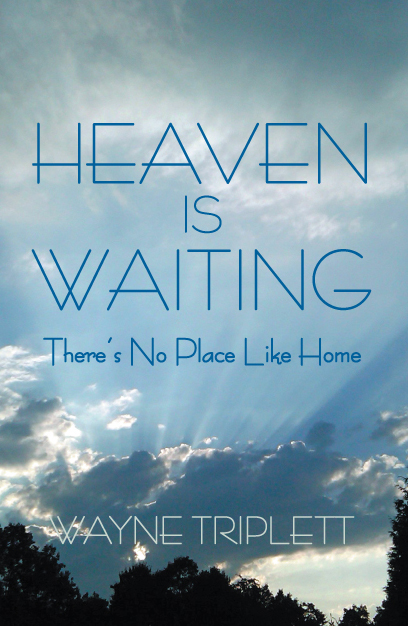 One moment after you die, you'll find out what's beyond death's door.
Don't wait until then.
Let this book guide you toward your eternal home—Heaven.
About my third book, Heaven Is Waiting: There's No Place Like Home
Heaven Is Waiting is about heaven, but it is much more. It is about our longing for heaven, our innate instinct for it. It is about eternity in our hearts and how the hope of heaven inspires and sustains us. We groan inside as we resist death and cry for something more beyond the grave. What we call life is a journey to death; what we call death is the gateway to life.
Using biblical principles, Wayne paints a refreshing picture of heaven and provides proof that heaven is a real place. He challenges many preconceived ideas of what heaven will be like while answering the questions that you may not have had the courage to ask. He has collaborated with noted clergymen who share their insights about the heaven that can become your fi nal forwarding address. This book will either affirm your belief in heaven or challenge your plan for getting there.
Heaven is a permanent residence, a city without a cemetery, a place where we unpack our bags—memories—and stay forever. Are you excited and ready for a great adventure? Are you anticipating what awaits you beyond death's door? Prepare for the time of your life—heaven is waiting.
•Tour the New Jerusalem
•Explore the reality of Hell
•Affirm there is life after death
•Discover Heaven here and now
•Encounter loved ones in Heaven
•Discover what Heaven will be like
•Confirm your reservation for Heaven
•Experience a complete body makeover
•Find answers to questions about Heaven
"God touched Wayne in a very special way and gave him words many need to hear. I was refueled, inspired, and encouraged to preach harder than ever the Gospel of Christ until He comes or calls me home to heaven. Thank you, Wayne, for allowing God to use you to encourage me."
—Dr. Jerry C. White, pastor, professor at Fruitland Baptist Bible Institute,
and past president of the South Carolina Baptist State Convention
---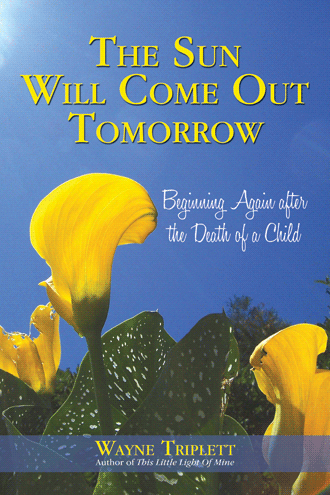 About my second book, The Sun Will Come Out Tomorrow: Beginning Again after the Death of a Child
"Will I ever get over it? Will I ever see my child again? "Compassionate, faith-based, and written from the heart—the book you need on your journey through grief.
When a child dies—even an adult child— bereaved parents are left with a "stomachache that never ends." No parent expects to make their child's funeral arrangements. The death of a child is a loss only those who have lived through it can fully comprehend. A grieving parent wonders if the sun will ever show its face again.
After Wayne lost his son, he set out to write the book he most needed—one that would offer solace, support, and inspiration. Telling his story and the stories of other bereaved parents—he discovered that grief never ends, but that if we open up to it, it can transform itself. We can with God's help turn our heart-wrenching loss into something that will make a difference in the lives of others. One day we will pass through the storm of sorrow into new realms of sunlight and hope.
Find the road back to joy
Meet yourself in this book
Learn to live in the "new normal"
Affirm that life is still worth living
Find answers to the hard questions about death
Encounter

real grief

and

real people

dealing with it
Discover how God can truly heal the brokenhearted
Explore the journey through grief after the ultimate loss
Only by grieving and feeling the most intense, gut-wrenching pain can we move toward a life in which pain is not the focus of our existence. The only way out of it is to go straight through it.
To find hope, to find faith, to find the way we can turn our sadness into service for others and into love in our own lives—these are the greatest challenges of loss.They are also the greatest opportunities.
When we lose a child, we sometimes feel that God has abandoned us. He hasn't. When we lose a child, we may feel as if nothing matters. It does. When we lose a child, we may think life is not worth living. It is!
"This book matters! I have read many volumes about grief and recovery. Most of those books were written by authors who had not experienced genuine loss of a child or loved one. In The Sun Will Come Out Tomorrow, Wayne has shared the loss of his son from his heart. This writing certifies that one can and must work through the grief process because life is worth living and living well."
—Dr. James M. (Jim) Gore, Pastor Emeritus — Millers Creek Baptist Church
---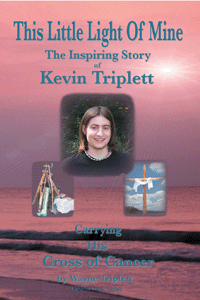 About my first book, This Little Light Of Mine: The Inspiring Story of Kevin Triplett ... Carrying His Cross of Cancer
A teenager bravely battles cancer with his faith sustaining him, while his father searches for a cure to save him in this heartfelt and true story.
In April of 2000, seventh-grader Kevin Triplett learns he has osteosarcoma, a rare form of bone cancer. Kevin fights a courageous battle, and his father, Wayne, does everything within his power to help his son win the greatest fight of his young life.
Kevin battles his disease valiantly, submitting himself to many cutting-edge, newly discovered therapies. He keeps his spirits high during his treatments, learns to play the guitar, and even forms a Christian rock band. Most importantly, his faith in Jesus Christ carries him through his journey, which ends in 2006.
Kevin touches many lives, and the positive influence he has on people, young and old, endears him to everyone. This Little Light Of Mine is the story of his courageous battle against cancer and is peppered with many personal recollections. Grounded in an uncompromising faith in Jesus Christ, Kevin knows that whatever happens during this battle, he will be fine.
An inspiring, true story of a son's perseverance and a father's dogged determination to keep him alive, this must read book offers encouragement to all cancer patients and their families.
"Fighting cancer has been the roughest battle of my life, but I believe it has brought me closer to God and made me a better person. I think this is God's purpose for my life, to carry on in spite of what has happened to me, to make the best of difficult days, and to make lemonade from lemons." —Kevin W. Triplett
"I have known hundreds of patients who have touched me deeply. Kevin is one of only two whose pictures hang on my office wall." —Thomas W. McLean, MD, Associate Professor of Pediatrics— Wake Forest University School of Medicine— Winston-Salem, NC
 All proceeds from the sale of Wayne's books benefit the
Kevin Wayne Triplett Memorial Scholarship Fund.